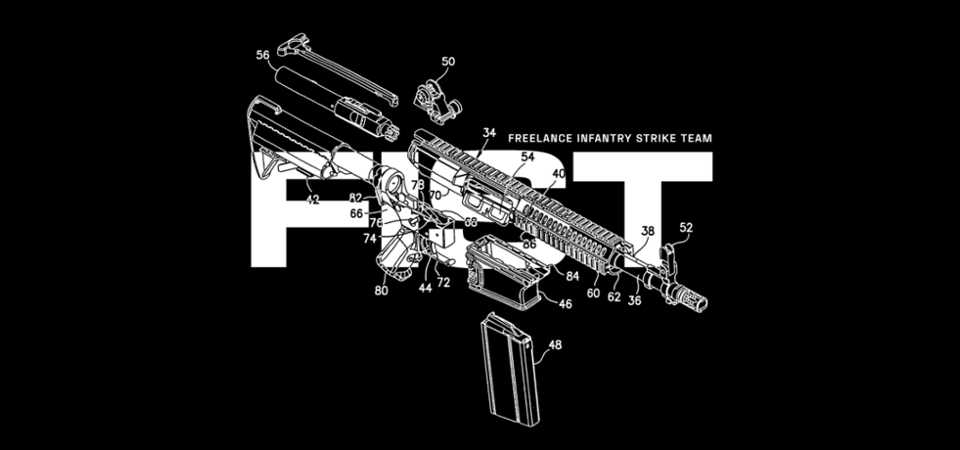 FIST
New STEALTH TRAITS, WEAPONS AND ARMOR, and FIST ULTRA NPC generators!
---
Hey folks! We've got two announcements this time, first-party and third. On the first-party front: check out the new previews of FIST: Ultra Edition! There's now an expanded weapons and armor guide, random tables for rolling some up, and a newly playtested set of weapon tags! We're also debuting a preview of the hefty "random tables" section, with two pages that'll help you generate NPC soldiers and scientists on the fly. Here's the first-ever FIST NPC generated entirely by rolling some D6s:
COLONEL KAI (6 HP)
- Spear (1D6+1 DAMAGE, ELECTRIFIED: Deals double DAMAGE to robots and other complex machines. Shorts out running electronics and briefly electrifies bodies of water.)
- Standard fatigues (1 ARMOR)
NOTES: Strict vegan, often vents about their ex
Pretty intimidating - plus, we love a messy villain!
On the third-party front: check out this extremely cool traits add-on by Igorofigor - it's all about stealth! You'll be able to dose your targets with TRUTH SERUM, use your OWL EYE binocular to tag enemies a la Far Cry, deploy NOISE SUPPRESSION field technology (watch out, you're a big orange ball on infrared goggles), and more! You can download HIDE & SEEK here:
https://igorofigor.itch.io/hideseek-a-fist-stealth-traits-add-on

All the best,
CLAYMORE
Files
FIST Ultra Characters Soldiers + Scientists (Draft Beta One).pdf
123 kB
10 days ago
FIST Ultra Weapons and Armor + Weapon Tags (Draft Beta Two).pdf
120 kB
10 days ago